ELK GROVE, CA – <March 10, 2022>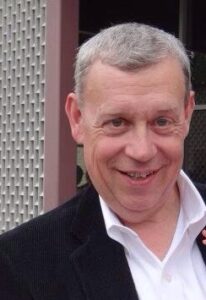 Prodigy Health Insurance Services is thrilled to welcome Thomas (Tom) D. Cardwell as the Director of Stop Loss Sales. In this role, Cardwell will focus on Prodigy's promise to deliver quality healthcare at an affordable price by overseeing the sale and administration of stop-loss sales through Prodigy's TPA partners.
"Tom is an outstanding addition to the team here at Prodigy," said John Youngs, CEO of Prodigy Health Insurance Services. "His sales leadership and strong background will allow Prodigy to accelerate its growth and while strengthening our relationships with current TPA partners."
Cardwell brings a wealth of industry knowledge to Prodigy with more than 20 years in stop-loss sales and executive management, and many years in TPA operating system sales and management. Alongside his stop loss and management expertise, he is an active participant in HCAA, SIIA, SPBA, and has held several board and committee positions within.
To learn more about Prodigy Health Insurance, visit prodigystoploss.com.
#####
About Prodigy Health Insurance Services
Prodigy delivers innovative solutions to client health plans based on time-tested principles and in-depth knowledge of medical risk management and loss mitigation. In addition to traditional stop loss, we offer experience and expertise in level-funded, trust, and captive insurance solutions, all designed to help make quality healthcare more affordable and accessible for all. Learn more at prodigystoploss.com.